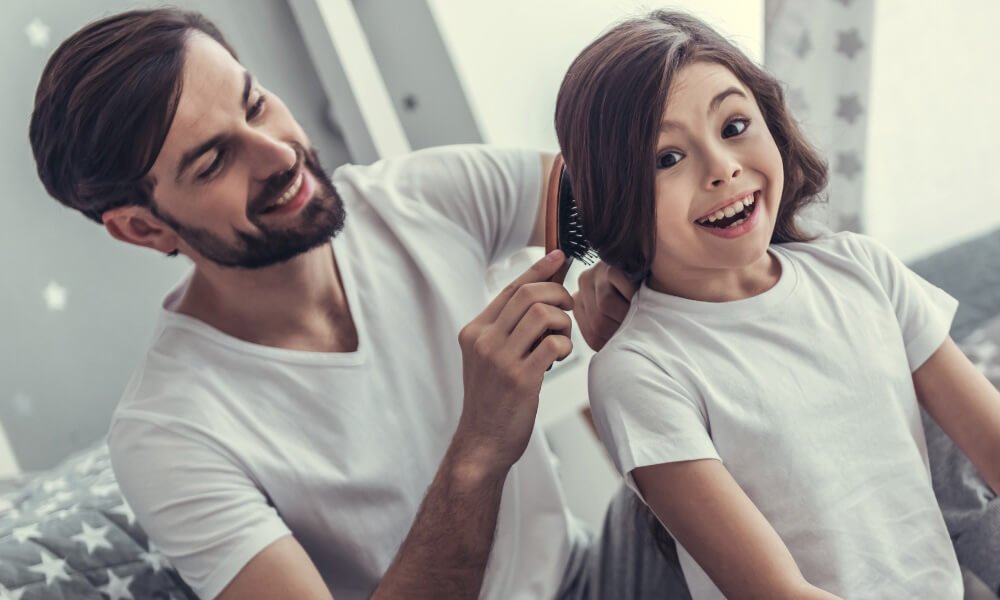 The Important Role Men Can Play in Our Girls' Lives
Too many of us might be drawn into the commercial sense of this occasion and assume that a Father's Day celebration should only be about honouring biological fathers. While there are many beautiful facets to the relationship between a father and his daughter, there are so many other joyful male and masculine-identifying figures in our girls' lives that never get the chance to be celebrated.
Today, let's discuss how we can recognize and celebrate the men in our girls' lives, not just on Father's Day but throughout the year.
How Fathers Affect Daughters
Whether your daughter is growing up with one dad, a dad and a stepdad, two dads, or none at all, it's essential to recognize how important these figures are to her life. An involved dad is a great role model for a young girl, encouraging her to grow and strive for greatness.
This encouragement and involvement have a direct impact on her future, according to research from the U.S. Department of Health and Human Services. They found that children with involved fathers were 39% more likely to earn higher grades, and 60% less likely to go through a school suspension or expulsion.
While the father-daughter bond is strengthening on its own, the involvement of dads also positively affects the family unit as a whole. It can reduce risk factors for abuse, and improve overall communication and emotional support.
Celebrating the Men in Our Girls' Lives
While the involvement of any form of a dad is a benefit to a girl's life, other male role models can also bring their own positive effects. These include:
Uncles
Grandfathers
Cousins
Family friends
Teachers and mentors
Your daughter doesn't need to have a father to reap the benefits of a positive male role model. Even if they are not related biologically or by marriage, having a male role model in her life can help a girl have a more positive self-image and a higher sense of self-esteem. This will help her become more resilient to challenges and more able to handle the everyday stressors of life, friendship, and education that can feel so all-encompassing, especially when we're young.
So, how can we celebrate these important figures? Here are a few ideas.
Talk with your daughter about the various male role models and beloved figures in her life
Even if they're not her father, consider a few ways she can show how much she cares for them.
Ask her to come up with a few words that remind her of her male role models
If she's old enough, encourage her to create a story or a piece of art inspired by those words to share with them later.
Invite your daughter's male role models for a meal or an outing together
This is an excellent opportunity for her to share a special day and make memories together.
Celebrating Father's Day By Appreciating All Types of Male Role Models
If there are no meaningful male role models in your daughter's life, there is still a lot to be learned from notable men throughout history, and this is a great occasion to do it.
Ask your daughter to share a few memorable men she may have learned about in school or in pop culture. From there, you can encourage her to reflect on the lessons their lives have taught her and what attributes and qualities they best embody. This is an excellent opportunity to discuss the fact that in many parts of the world, girls are still discouraged from embodying traditional male characteristics and roles.
Regardless of the gender of the meaningful individuals in your daughter's orbit, we can never have too many opportunities to appreciate them and what they bring to her life!