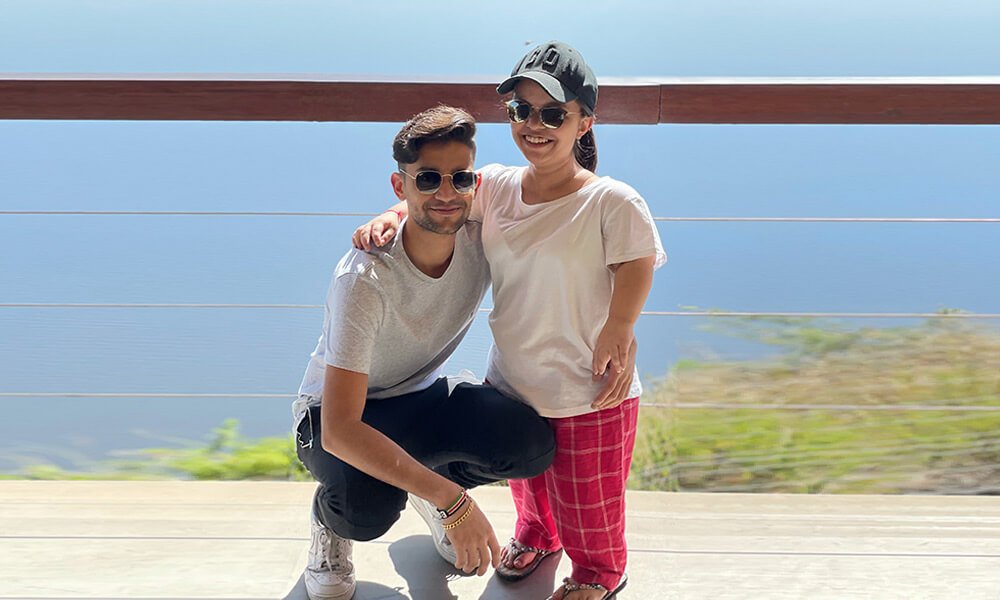 The Inspirational Journey of Shanni
The days and weeks surrounding International Women's Day always find me a little reflective. In my work, I'm fortunate to connect with many incredible women and girls from all over the world. I delight in sharing the Elevate.RA framework with tween and teen girls and their parents, but that's not where my involvement in the world of female empowerment ends.
Through my podcast, I've been exposed to many incredible individuals working in education, psychology, and mentorship. We've had conversations about mental health, technology in education, body image, neuroplasticity, and so much more.
While much of my work deals with the mental, psychological, and emotional limitations that can hold our girls back from success, other issues can have an outsized impact as well. Having a physical difference and moving through a world that was not created to help you succeed is a huge limitation that many of our girls are struggling with today.
Meet Shanni
Recently, I spoke with Shanni, a young lady from Kenya who is eager to bring awareness to her struggles to help girls who are going through the same situation. As a young girl, Shanni was diagnosed with achondroplasia, a condition that affects the cartilage and bones and typically causes dwarfism. This condition is caused by genetic mutations, which means that it can occur within any family. Individuals with achondroplasia are typically of very short stature, with the average height ranging from 4'1" to 4'4".
Today, I'll share some insights from Shanni herself on how she achieved her dreams in a world that often felt like it was working against her.
Shanni: In her own words
Right from the beginning of my life, my parents were very determined for me to go to a regular school, where I could receive help for my physical differences but would otherwise be treated just like any other kid.
With a leap of faith, my educational journey began when I was three years old. I attended kindergarten with my peers, then moved on to Peponi Prep School and Peponi High School. Each school supported and understood my needs and was always concerned for my well-being.
When I was in school, I was always the smallest person in class, but that never stopped me from anything. There were times in school when I would go out onto the field, playground, sandpit, or even the library, and people from different classes would come up to me and say: "Why are you so small?" or "I'm even younger than you, but I'm taller than you."
There would also be times when groups of people would just stare or laugh at me as I walked by. However, I had such a protective network of family, friends, and teachers who tried to ensure it wouldn't affect me. My teachers, in particular, were great in showing their support. They closely observed my strengths and weaknesses and my hidden talents and skills, and worked patiently and tirelessly to bring out the best of my abilities.
My journey in school was one of understanding, blossoming, great bonding, and great support. It gave me a solid foundation and confidence to move onto the next stage of life in this challenging world.
After completing high school, I embarked on a new journey to build the career of my dreams. I was always very keen on becoming a fashion designer or a stylist, as my Mum was. However, deep down inside, my Mum and I knew that it wouldn't be the best career choice for me because it required complex physical feats that were way beyond my reach and height.
Instead, my Mum encouraged me to turn my desire to design and create into a career in graphic design. I ran with this idea and graduated from university with a degree in Graphic Design just last year.
I have always been fortunate to have the support of friends and family as I pursued my dreams. When I think of them, I think of the acronym SEAL. Through them, I have been:
Supported
Educated
Advocated
Loved
I believe this is the key to supporting people who are different in some way. Everyone wants to be included, and to pursue their passion with joy.
Looking for more resources on living with achondroplasia or another physical difference? Check out the resources below: