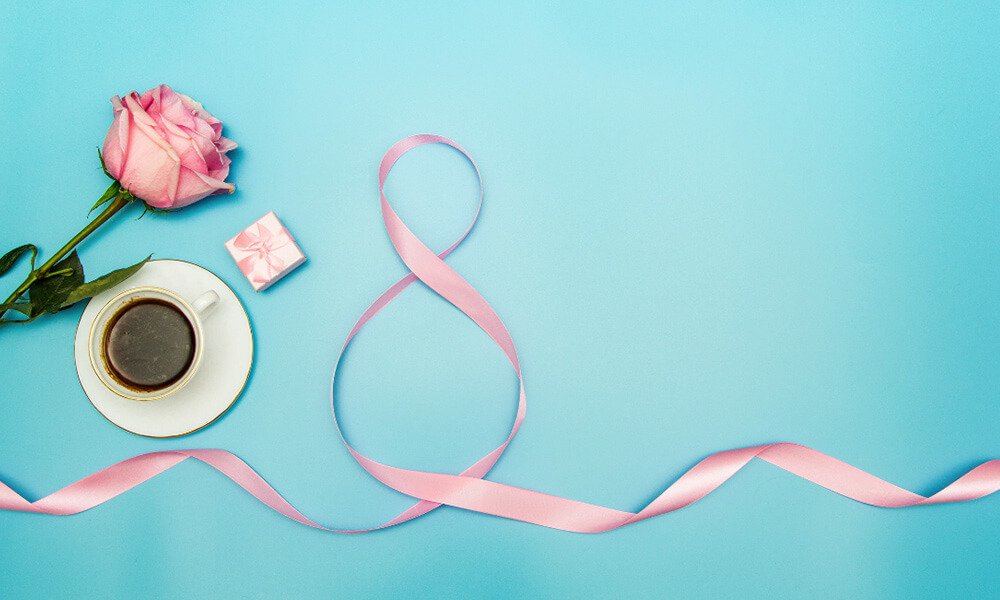 The 5 Best Ways to Celebrate Girls and Women on International Women's Day
Happy International Women's Day! This is a joyous day to celebrate the potential of the girls and women in our lives. Every year on March 8th, individuals from around the world come together to mark this holiday, which at its very core was intended to celebrate womanhood.
This year, the theme of International Women's Day is 'Choose to Challenge'. The organization responsible for administering and publicizing the holiday wanted to focus on this theme because "we can all choose to challenge and call out gender bias and inequality. We can all choose to seek out and celebrate women's achievements. Collectively, we can all help create an inclusive world. From challenge comes change, so let's all choose to challenge."
Let's learn about the challenging beginnings of this holiday, and how we can create a meaningful celebration in 2021.
How Did International Women's Day Begin?
The idea for a global holiday to celebrate women was introduced in the early 20th century, and the first International Women's Day was held on February 28th, 1909, as an event put on by the Socialist Party of America.
From there, leaders at the second International Conference of Working Women proposed that the holiday be expanded globally, as a way for women to collectively work towards a better future. The holiday was celebrated quietly in either February or March for several decades until it was formally adopted by the United Nations in 1975. They declared March 8th as International Women's Day from that year on.
What Girl Power Means to Me
The vision behind my work at Elevate.RA is to invest in empowering our young girls of today, to ensure they grow up to be the future leaders of tomorrow. This begins with dismantling previously held beliefs or notions about the limits set upon our girls. Then, we must equip them with the tools they need to feel empowered, so they can rise to limitless achievements. To me, this is true girl power.
5 Ways to Celebrate International Women's Day
There are many different ways to celebrate the power of our women and girls. Here are some of my favorite practices and activities for teaching girls about International Women's Day.
1. Explore female role models
Strong women never tear each other down. Instead, they build each other up through the superpowers of empathy and kindness. This International Women's Day, find a few female role models and lead a lesson where you showcase how they used their intelligence, as well as their empathy and kindness to achieve their goals.
2. Learn about different women's experiences
There are many different ways to be a woman or female-identifying person in the world today. By encouraging your girls to read books or consume media about a girl or woman whose life is different from theirs, they will learn about the incredible possibilities of womanhood, as well as the limits that other people have experienced that have held them back from achieving their full potential.
3. Help them find their own voice
Melinda Gates once said: "A woman with a voice is by definition a strong woman. But the search to find that voice can be remarkably difficult." 
We should always be encouraging our girls to have the confidence to search for their own voice and make their thoughts heard. Certain activities, like debate or journaling, can help get girls more accustomed to listening to and trusting their own voice.
4. Model bravery
Like anything learned, bravery needs to be practiced, modelled, and taught – so let's celebrate this year's International Women's Day by doing just that. In the process, let us express gratitude to all the women who have come before us to pave the way, and for those that will continue to represent us in the future.
5. Examine stereotypes
Stereotypes are so often used to hold women back, and these beliefs tend to begin in childhood. As an activity, ask your girls to write out a list of stereotypes they believe are true, as well as ones that have been used against them in the past.
By acknowledging and moving past stereotypes, we can challenge the notions of girlhood and womanhood that so often hold us back.
Here's to strong women:
May we know them. May we be them. May we raise them.
Our mission is to lift young girls to unleash their POWER.