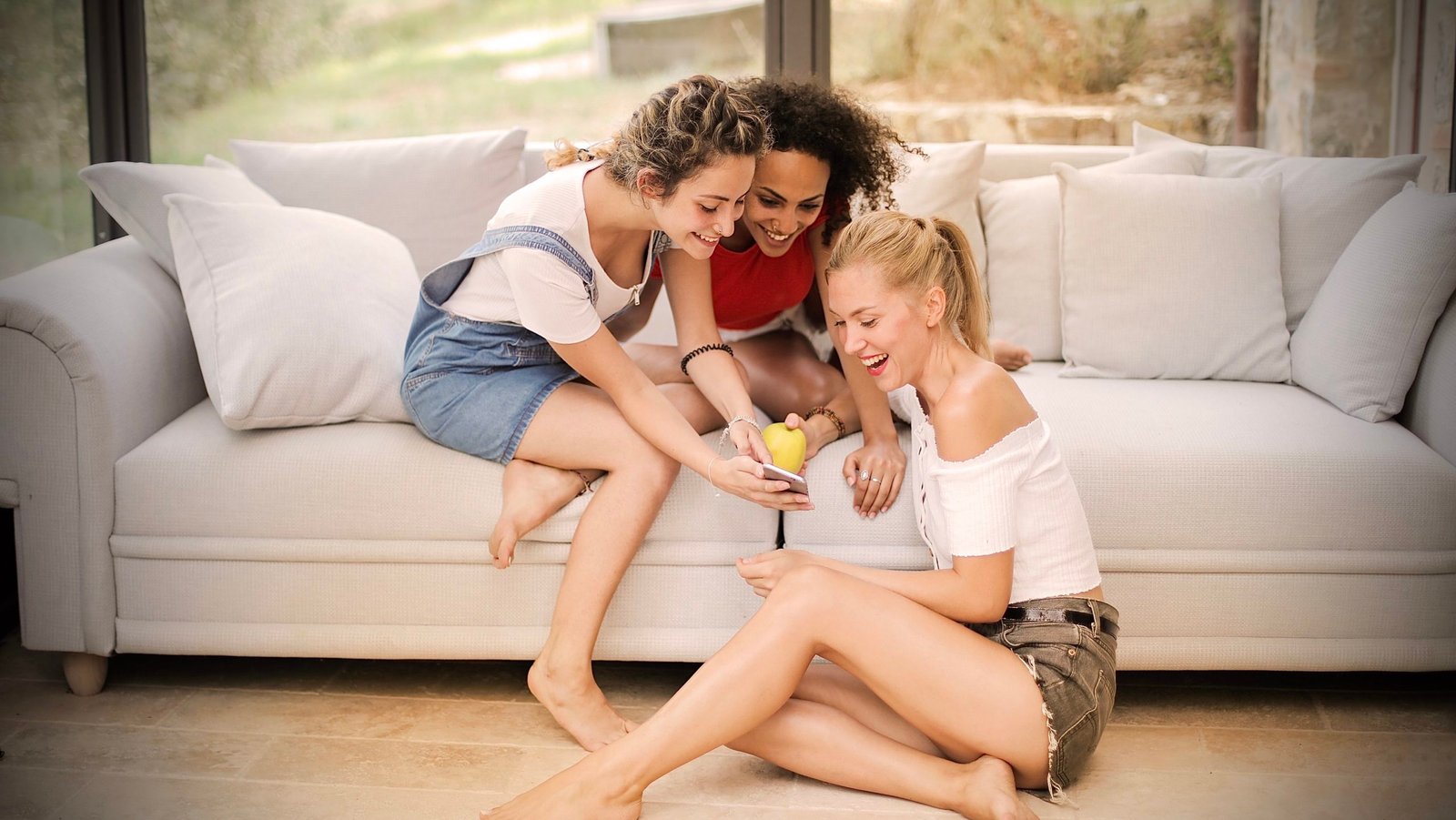 The Dilemma of 'The Social Dilemma'
Allowing ourselves to be vulnerable, and putting ourselves out there into the big, convoluted space we know as social media is tantalising and demoralising in equal measures.
We are sucked into the invitation of being more 'connected' to the lives of so many – our friends and acquaintances, as well as celebrities. The allure of being able to take a virtual tour of their home and see the minutiae of their daily life is often too strong to ignore.
Despite the many wonderful ways in which social media can and does connect us, there are studies and a growing body of evidence that concludes that it is actively doing more harm than good for our mental health, and will continue to do so if it remains unregulated.
Yet, here I am in my early 40's, launching a venture to help empower young girls, with the desire to get my message amplified as loudly as possible. Even though social media as a medium engulfs every cell in my body with angst, it seems to be the answer most people give when asked how to spread a message as widely as possible.  
My Experience with Social Media
I have, until this point in my life, stayed clear of most social media platforms – other than Instagram, because let's be honest, I like a pretty picture of a sunset as much as the next person.
Additionally, I live far away from most of my friends and family, and sharing photos of my kids and travels with loved ones has been, so far, very worthwhile. It's left me feeling more connected. I do have to exercise massive restraint, and have had to teach myself how not to get thrown down the rabbit hole of people's workout regimes and salad recipes that keep their physique so fit.
When sharing personal photos of my family through my private account, I don't concern myself with the number of times someone hits the like button – mostly. However, I have recently started sharing what I dared to dream for myself professionally. This has resulted in me putting myself into the engulfing arms of the web. Like many others, I find myself tangled in insecurity about the responses and external validation I've gotten on these platforms.  
If I, at this age, experience the worries and strain of the like button, how can we protect our preteen girls from this confusion, so that they don't equate their number of followers to their self-worth?
Protecting Our Girls from Social Media
This question raises even more significant alarm bells about our need to seek external validation through social media. As an adult, we're capable of understanding that our brains are being manipulated by the various platforms that make up the landscape of social media. Even for adults, understanding the science of dopamine addiction is barely manageable. How can we expect young, impressionable teenage girls who are grappling with self-confidence issues on a daily basis to navigate this? It's essential to ensure that our girls don't equate their happiness with the number of likes on their latest selfie or TikTok.
This phenomenon is explored in incredibly alarming detail in the recent eye-opening Netflix documentary The Social Dilemma. The movie uses a combination of dramatised stories and professional commentary from industry insiders to show us the dangers of social media.
One of the most alarming comments was from social psychologist Dr. Jonathan David Haidt, who teaches at NYU's Stern School of Business. He showcased a recent study on hospital admissions for self-harm related to depression and anxiety in American teenaged girls.
From the early days of the study until 2010 and 2011, rates of hospitalisation remained stable. However, from 2011, when social media began to explode in popularity on mobile, rates of self-harm and suicide in girls began to rise. Rates for girls aged 15-18 were up by 62%, while rates for younger pre-teens aged 10-14 were up a shocking 189% between 2011 and 2015. That's nearly triple in just five years.
The United Kingdom's National Health Service has been finding similar data as well. In a 2017 study of NHS data, The Guardian found a 68% rise in hospital admissions for self-harm by English teenage girls under the age of 17 over the previous decade. The rate of hospitalisations for boys for the same cause has only gone up by 26% in the same amount of time.
 Why Girls?
No one knows definitively why young girls are more affected by social media than boys. One reason could be the comparisons of social standing and physical appearance that is more inherent to young female relationships. 
What Can We Do?
Many of us have heard these facts before, and the association between self-esteem and external validation through social media is not new. However, it's shocking that we have not sufficiently equipped our young teen girls to deal with the enormity of health risks this dilemma presents. We can, and we must do better.